Our agency in Luxembourg offers you a range of linguistic services: certified translations, technical translations, legal translations, voice-overs, transcriptions and much more.
The services of our agency in Luxembourg:
Translations
Technical translations (chemical industry, consumer electronics, energy industry, mechanical engineering, vehicles ...)
Legal translations (contracts, certificates, agreements, general terms and conditions (GTC) ...)
Medical translations (also pharmacy, medical technology, ...) 
Financial translations (financial analyses, financial reports, ...)
Business and specialised document translations (cosmetics, food and beverage, marketing and advertising, travel and tourism, ...)
Fast translations
Certified translations (official translations: diplomas, contracts, certificates ...)
Website translations (SEO translations, e-commerce, online marketing campaigns, ...)
Linguistic Services
Interpreting services (liaison & telephone interpreting)
Audio and video transcription services
Proofreading & editing services
DTP (Desktop Publishing)
Voice over services (language recording services for multilingual productions)
Subtitling services
If you need a French to English translation, Spanish, Portuguese, Italian, German, Chinese, Russian, Polish, Dutch, Japanese or any other language, Alphatrad Luxembourg offers it's proven high quality linguistic and interpreting services in over 100 languages and dialects. 
To receive your quote within a few hours, please fill out the form below.
Our quotes are free of charge and demonstrate the quality and flexibility of our service.
Customer service
E-mail: info@alphatrad.lu
Telephone: 27 177 255
Hours: Monday to Friday from 8.30 am to 5.30 pm
5, rue Goethe
1637 Luxembourg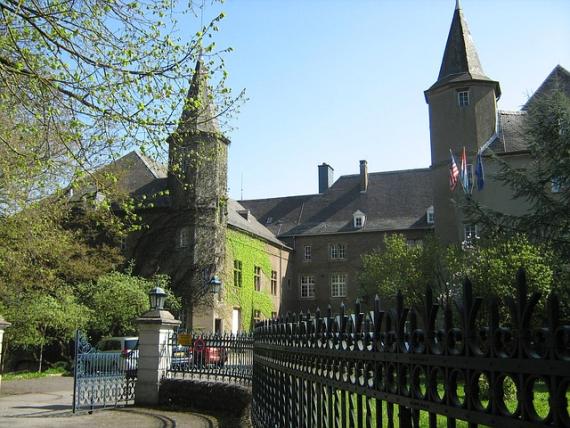 Luxembourg & language
Most Luxembourgers also understand German but some French language skills can be advantageous in businesses and restaurants. The majority of the authorities' websites in Luxembourg are only available in French.
Luxembourg has the highest percentage of foreigners in the European Union with 48% of its population coming from abroad and traditionally it sees itself as an immigration country. The foreign resident population is relatively homogenous and cultural and religious differences are minimal, so tensions are few and far between.
Luxembourg & the economy
Luxembourg has a widely diversified spectrum of medium-sized businesses, which are an important backbone of the national economy. The standard of living and wage levels in Luxembourg are high. Salaries and pensions are linked to the cost-of-living index and are adjusted at regular intervals.
The government promotes the economic areas of ecological and environmental technologies; health technologies; logistics; information and communication technologies; space-mining; culture; and the creative economy in order to provide a wider base for Luxembourg's economy and to continue to manage structural change in a successful way.
Luxembourg & foreign trade
Germany is Luxembourg's most important trade partner in terms of exports (goods and services). France is its second most important, followed by Belgium. Other increasingly important trade partners are the UK, the USA, Japan, Turkey, Russia, and China, as well as states in the South-East Asian region, including South Korea, Singapore, Hong Kong, Indonesia, and Malaysia.