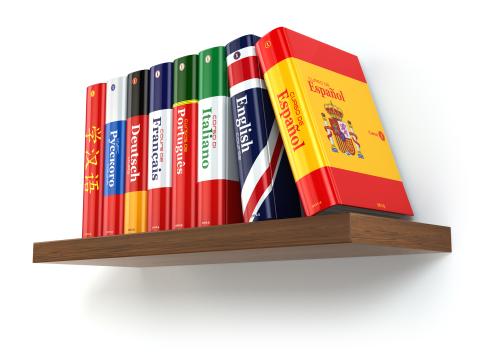 With over 40 years' experience and a network of more than 80 offices in several countries, Optilingua International offers you high-quality professional translation services in more than 100 languages.
The expertise of our specialist native-speaking translators means that you benefit from reliable, high-quality professional translation services. These translators have a perfect command of linguistic and cultural nuances and in-depth knowledge of the sector of activity concerned. This guarantees a high-quality translation that you can use with confidence with your clients and business partners, whatever your core business.
Understanding the impact of a good professional translation
Translation is about establishing a bridge between a source language and a target language. The goal is to erase all the marks of the translation, so that readers have the impression that they are reading the text in their native language.
The qualities of a professional translator
Beyond having a simple linguistic adaptation ability, the translator must necessarily possess very specific knowledge of both languages, and also master the subtleties of the source language, in order to be able to reconstruct them in the target language. The professional translator must also have a thorough knowledge of the technical and cultural context of the translation.
These qualities are indispensable and guarantee an accurate, fluid, and faithful translation of the original. For this reason, all Alphatrad translators translate into their native language, and most of them are based in the country where the target language is practiced, allowing them to produce a precise, up-to-date translation. 
Specific services for your translation projects
Translation of your documents into over 100 languages
With over 40 years of experience in professional translation, Alphatrad is one of the leading international language service providers. In addition to its numerous agencies, the company works with over 3,500 professional and native translators worldwide. We work in more than a hundred different languages, from the most common to the rarest: French, Chinese, Russian, Italian, Arabic, German, Turkish, Spanish, Portuguese...
Professional translations into French
Professional translations into German
Professional translations into Italian
Professional translations into Spanish
Professional translations into Portuguese
FAQs on professional translation services
The cost of a professional translation is difficult to estimate without first seeing the documents. Several factors need to be considered: the language, the complexity and the length of the source text.
Yes, there is more to a translation project than just translating the text, and this must also be considered. The minimum price for a professional translation depends on a number of factors, including the language and the delivery deadline.
We treat your documents and data with strict confidentially. At your request, our translation agency can sign a confidentiality agreement.